Posted on: Tuesday, 9 April 2013
Monthly Events Lineup and Don't Forget Franschhoek Literary Festival is Coming Up
Send to Kindle
It has been a while since we shared some of the fantastic annual events that take place all around South Africa, but here are a couple of events that are taking place in April and May. Don't let the start of winter send you into hibernation, you'll need to get up off your couch and into action. With so many wine festivals you'll need to get yourself into one of the sporting events to counteract the indulgence. What festivals will you be visiting this upcoming month?
Coming Up
From 16 April to 15 May 2013
27 April 2013: East London Show (East London)
04 May 2013: Spar Ladies 10km Challenge (Kings Beach, Port Elizabeth)
11 May 2013: Autumn Fair (Ficksburg)
19 April 2013: Mad Mountain Marathon MTB Cycle (Sedgefield)
01 May 2013: Pink Loerie Mardi Gras (Knysna)
01 May 2013: Wally Hayward Marathon, Half Marathon and 10km (Centurion)
03 May 2013: Johannesburg Wine Show (Randburg)
10 May 2013: Cradle of Humankind Sheepdog Trails (Muldersdrift)
10 May 2013: Celtic Fest (Modderfontein, near Edenvale)
14 May 2013: Juliet Cullinan Standard Bank Wine Festival (Hyde Park)
19 April 2013: Mr Price Karkloof Classic (Karkloof)
25 April 2013: Sustainable Living & Indigenous Plant Fair (Pietermaritzburg)
28 April 2013: Estcourt Wagendrift Dam Cavanagh Marathon and 52km (Estcourt)
11 May 2013: Indaba (Durban Central, KwaZulu Natal)
27 April 2013: Kiwi Festival (Haenertsburg)
01 May 2013: Lions 4×4 Charity Event (Phalaborwa)
20 April 2013: Forever Resorts Loskop 50km Marathon (Middelburg)
26 April 2013: Mpumalanga Wine Show (White River)
04 May 2013: Summerhill 4×4 Day (Hazyview)
11 May 2013: Arts & Antiques Fair (Potchefstroom)
27 April 2013: Oorlogskloof Mountain and Gorge Run (Nieuwoudtville)
01 May 2013: AfrikaBurn (Tankwa-Karoo National Park)
17 April 2013: Bien Donné Agri Cape Week (Paarl)
20 April 2013: Kirstenbosch Garden Fair & Plant Sale (Newlands / Claremont / Constantia)
20 April 2013: Barrels & Beards Harvest Celebration (Bot Rivier)
26 April 2013: Asics X-Treme Montagu Mountain Mania (Montagu)
26 April 2013: SA Cheese Festival (Stellenbosch)
27 April 2013: Bride of the Year (Milnerton)
01 May 2013: The Teddy Bear Fair (Constantia Valley, Cape Town)
04 May 2013: FAB Bridal Expo (Goodwood)
11 May 2013: Wheels & Runners Hermanus (Hermanus)
12 May 2013: Slave Route Challenge (Cape Town Central)
Not quite what you're looking for? Find hundreds of South Africa Events on our website.
Don't Forget
From 17-19 May 2013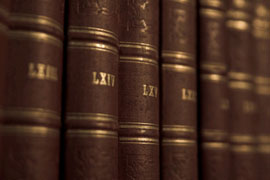 Franschhoek Literary Festival
For three days Franschhoek will become a bustling get-together of readers, writers, booksellers and publishers. Visit the Polemics and Politics themed Franschhoek Literary Festival from 11 to 13 May 2012.
Where? Franschhoek
When? 17-19 May 2013
Which gives you just enough time to arrange time off work, round up a posse and book your accommodation in Franschhoek.
Useful Planning Links
Related Posts: