Posted on: Tuesday, 9 April 2013
Monthly Events Lineup and Don't Forget Franschhoek Literary Festival is Coming Up
Send to Kindle
It has been a while since we shared some of the fantastic annual events that take place all around South Africa, but here are a couple of events that are taking place in April and May. Don't let the start of winter send you into hibernation, you'll need to get up off your couch and into action. With so many wine festivals you'll need to get yourself into one of the sporting events to counteract the indulgence. What festivals will you be visiting this upcoming month?
Coming Up
From 16 April to 15 May 2013
Not quite what you're looking for? Find hundreds of South Africa Events on our website.
Don't Forget
From 17-19 May 2013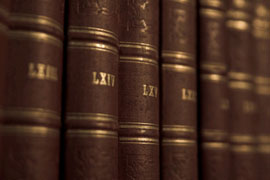 Franschhoek Literary Festival
For three days Franschhoek will become a bustling get-together of readers, writers, booksellers and publishers. Visit the Polemics and Politics themed Franschhoek Literary Festival from 11 to 13 May 2012.
Where? Franschhoek
When? 17-19 May 2013
Which gives you just enough time to arrange time off work, round up a posse and book your accommodation in Franschhoek.
Useful Planning Links
Related Posts: