Posted on: Tuesday, 14 May 2013
Monthly Events Lineup and Don't Forget Christmas in Winter is Coming Up
Send to Kindle
Who would have thought it would almost be the middle of the year already. If you're reading this wondering where time has gone this year and what you've already done perhaps you need to get out that diary and plan to get to some of these awesome annual events and festivals. Do you have a favourite event in South Africa? If so we'd love to hear what it is …
Coming Up
From 21 May to 20 June 2013
Not quite what you're looking for? Find hundreds of South Africa Events on our website.
Don't Forget
From 29-30 June 2013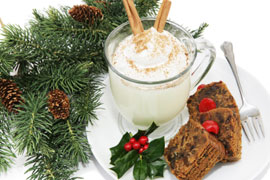 Christmas in Winter
If you want to get a taste of a winter Christmas, head to the Tulbagh. The village will be decorated with Christmas lights and trees, and traditional Christmas dinners will be served at local restaurants.
There will also be arts and crafts on sale, jazz bands to entertain you, as well as a 'Rock with Santa' party. Cheese, wine and olive tasting will be held throughout the valley.
Where? Tulbagh
When? 29-30 June 2013
Which gives you just enough time to arrange time off work, round up a posse and book your accommodation in Tulbagh.
Destination Info:
Related Posts: